One of the greatest advantages of studying abroad is the chance to experience different cultures and languages. It's an experience that will not only help you check off some must-see sights on your bucket list but one that will change you in ways you never imagined.
When you're planning to study abroad, you'll definitely research where you want to study. To help with that research, we have here a list of top European cities to study in.
7 best student cities in Europe to study abroad
Read on to discover our round-up of the top 7 best cities to study abroad in Europe.
1. London, UK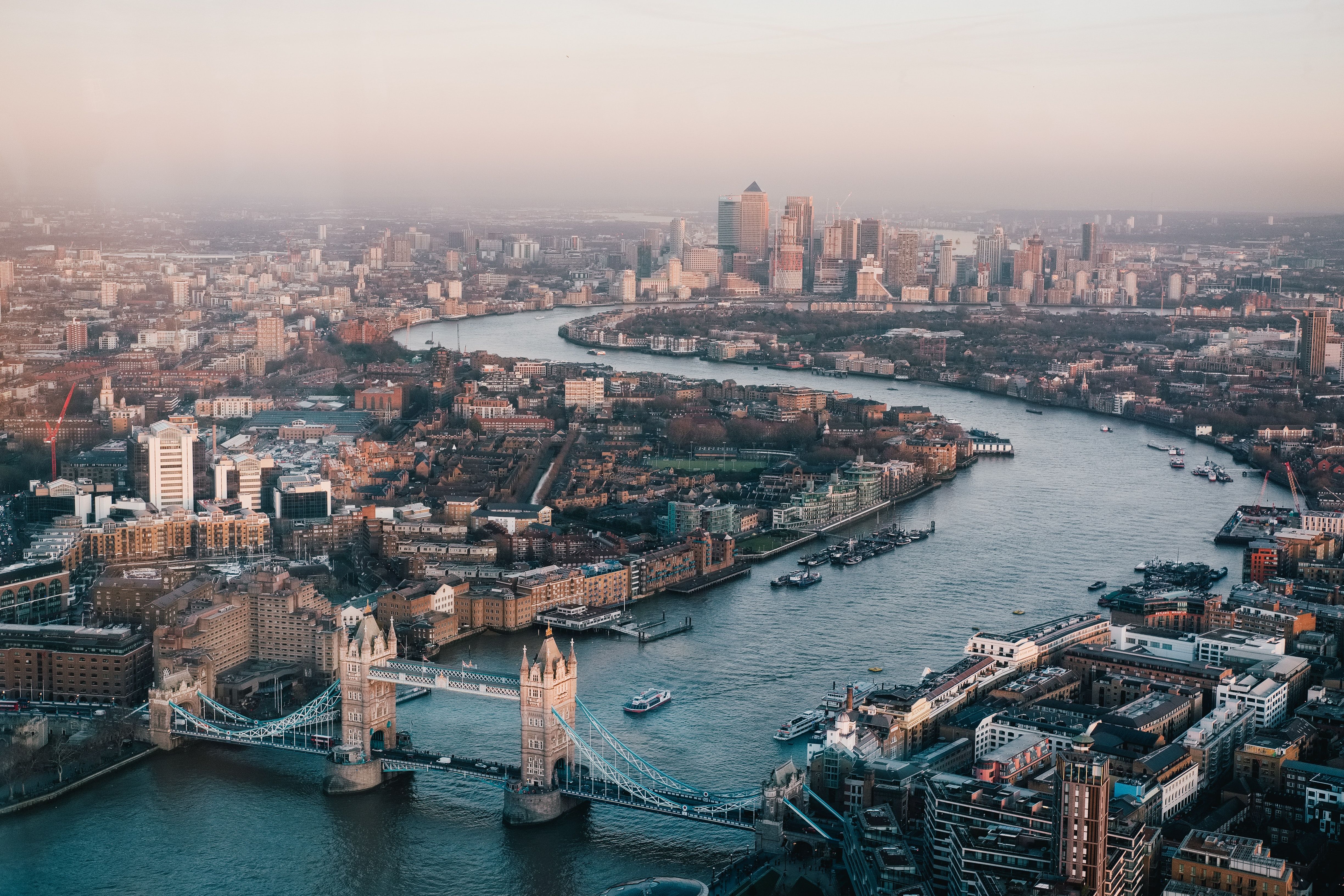 Holding the top spot as the world's number one student city for the second year (QS Student Survey), London is an incredibly desirable city for students from all over the world.
One con is that London is not the cheapest place to study, the accommodation costs alone are higher here than anywhere else in the UK. Though it lacks budget-friendly options, it more than makes up for it with world-class universities, a unique melting pot of cultures, and plenty of opportunities for professional development.
Top universities: 
UCL (University College London)
Imperial College London
King's College London (KCL)
London School of Economics and Political Science (LSE)
Queen Mary, University of London (QMUL)
What students love about studying in London:
It has the highest concentration of elite universities than any other city.
It's famous for its museums, art galleries and iconic places of interest.
There's plenty of opportunities, and always something to do.
2. Edinburgh, UK
Ranked as the UK's second most popular student city, Edinburgh is a small city with a disproportionately large student population. With 36% of the student population made up of international students, it has a diverse and inclusive atmosphere which fits well against the backdrop of the city's historic town and world-famous festivals and events.
This city is particularly inviting for EU undergraduate students, whose university tuition fees are subsidised entirely by the Student Awards Agency for Scotland. Home to many of the UK's best universities, there are ample placement opportunities on offer to graduates from the city.
Top universities:
What students love about studying in Edinburgh:
The greenest city in the UK, it is also one of the best places to live in the world.
Edinburgh is home to 12 yearly festivals, including the world's largest arts festival.
Its universities are world-leading and Edinburgh University, for example, is ranked 23rd in terms of the employability of its graduates.
3. Berlin, Germany
The capital of Germany, Berlin, is well known for its strong financial market, history, and culture. It also has a reputation for being a vibrant centre for music, design and art that could rival even that of New York or London.
Recent increases in the number of degrees offered in English and the lack of tuition fees for undergraduates at most public universities have made Berlin increase in popularity among students looking to maximise the benefit of studying abroad.
Top universities:
Humboldt-Universitat zu Berlin
Freie Universitat Berlin
Technische Universitat Berlin
What students love about studying in Berlin:
More than 20 universities teach Bachelors and Masters degrees in English.
Berlin is one of the most affordable cities in Western Europe.
Its friendliness and welcoming attitude make Berlin a great place to stay after graduation. It also has good initiatives for start-ups, particularly in the tech field.
4. Paris, France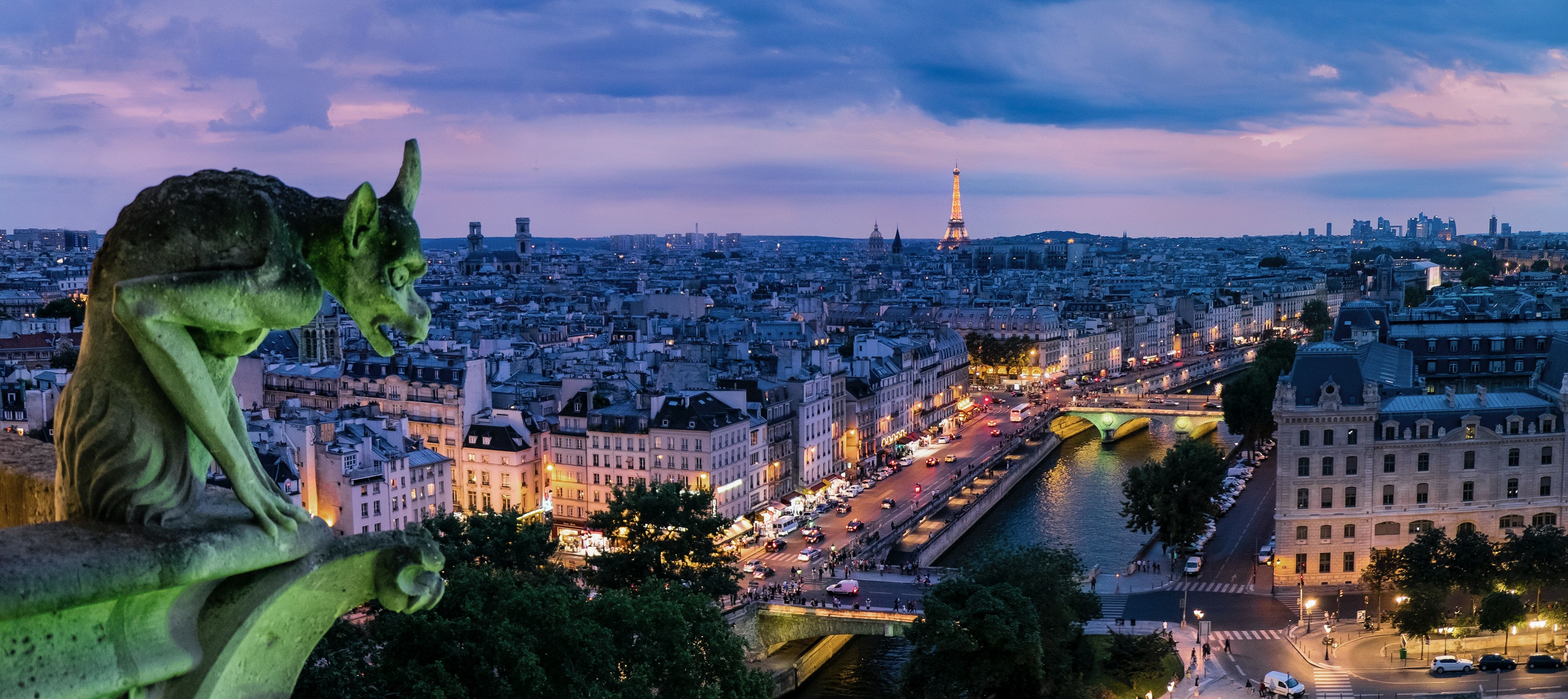 With a high concentration of internationally ranked universities, Paris has appeared in the top ten best student cities in Europe for many years. Many schools in this iconic city have produced some of the most influential mathematicians, philosophers and scientists of the last 100 years. 
This is a great addition to your CV, as graduates of Parisian universities are often head-hunted by employers across Europe. However, while Paris is undoubtedly a city to fall in love with, it has a very high cost of living, albeit partially balanced out by the relatively low tuition fees.
Top universities:
Universite PSL (Paris Sciences & Lettres)
Ecole Polytechnique
Sorbonne University
CentralSupelec; Sciences Po Paris
TELECOM ParisTech
What students love about studying in Paris:
Its world-class universities attract an international audience which makes it very multicultural.
The opportunity to attend a prestigious university for a relatively low tuition fee.
Awe-inspiring architecture and bohemian culture.
5. Zurich, Switzerland
Home of the highest-ranked university in continental Europe, Zurich is the largest city in Switzerland and is renowned for its prosperity, orderliness and low taxes. It is a very safe, clean and beautifully maintained city to study in. Though its living expenses can be high, it can be managed with some planning as tuition fees here are considerably lower than those in the UK or Australia.
When it comes to natural beauty, it's certainly hard to find a city that beats Zurich. As well as stunning, traditional architecture, you'll find an abundance of lakes, as well as the Alps which can be reached within a day's trip.
Top universities:
ETH Zurich (Swiss Federal Institute of Technology)
University of Zurich (UZH)
What students love about studying in Zurich:
Career opportunities after graduation are good, and salaries are high
25% of the student population in Switzerland is made up of international students, making it great for broadening your horizons.
6. Vienna, Austria
Consistently ranked as one of the world's most liveable cities, Vienna's grand architecture and cultural riches make so many students fall in love with it. This city is small enough to feel intimate; it's easy to get around and is filled with historical landmarks that have seen the likes of Mozart, Beethoven, Klimt and Freud.
The tuition fee is affordable, and a degree from one of Vienna's top-ranked universities is well respected by employers across the world. And, as it has the largest student population in the German-speaking world, you won't ever feel a lack of student vibe in this magical city.
Top universities:
University of Vienna
Vienna University of Technology
What students love about studying in Vienna:
Vienna's ranking for quality of life beats even those of cities such as Vancouver and Auckland.
Its reputation as the City of Music makes it a great place for music students.
Universities often require international students to take additional German lessons which will count towards your semester credits. This is great for future career opportunities.
7. Barcelona, Spain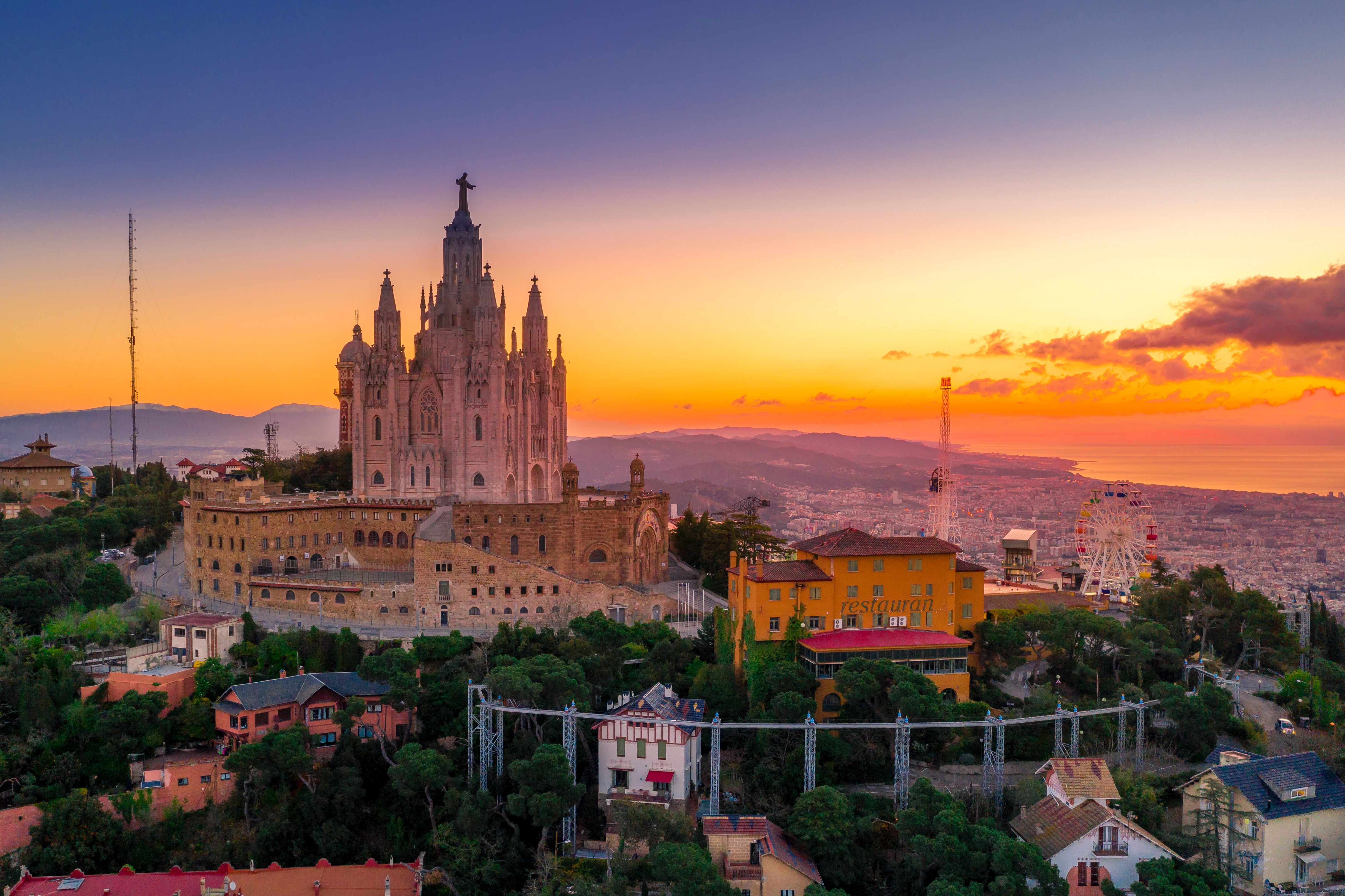 Barcelona tops the list of all Spain's cities and is home to two of the country's most prestigious universities. The city has a great climate, lovely beaches, and a cityscape that is a unique blend of the old, the new and the futuristic.
Barcelona has a legendary party scene which, combined with great job prospects for its graduates, makes it an extremely appealing destination for students from all over the world.
Top universities:
University of Barcelona (UB)
Universitat Autonoma de Barcelona
Universitat Pompeu Fabra
Universitat Politecnica de Catalunya
Universitat Ramon Llull
What students love about studying in Barcelona:
The Catalan culture, museums, galleries and iconic architecture such as the Sagrada Familia and Park Guell.
Its international vibe and low cost of living. 
Beaches and year-round sunshine.
If you want to find out more about the advantages of studying abroad, or the preparation steps for going abroad, get in touch with one of our advisors today.