One of the great things about being an international student in Canada is that you can get yourself a part time job to help alleviate the costs of living and studying.
Canada, much like the USA, can sometimes be expensive, which is why great work opportunities are important. On that note, here's a useful little article on the difference between studying in Canada vs the USA, in case you're interested.
Whether you're studying to be a doctor, lawyer, engineer (by the way, here are 7 engineering jobs in Canada that earn over $50,000), or whatever kind of successful genius you want to be, there are plenty of well paid part time jobs available which you can do in your evenings, weekends and school holidays.
So, to help you live a more financially free life while studying, we've done the research, scrolled through the job boards, cross referenced the wages, and come out the other side with a cracking list of the highest paying part-time jobs for international students in Canada.
There are however some requirements you need to take care of before you can get that job though, so let's take a look at that first.
Getting a job in Canada as an international student
First things first, can you legally get a job as an international student in Canada? Yes, you can work on or off campus, even without an official work permit. But there are some things you should know before starting.
First, you have to be enrolled as a full-time international student, which means you'll have a valid study permit. Secondly, you can only start working once your studies have started, no sooner. And once you've finished studying, you'll need to seek a work permit to continue.
On top of this, international students are only allowed to work up to 20 hours per week during regular academic term time, but can work more frequently (up to full-time hours) during holidays.
This shouldn't be an issue though, as you'll likely be in class for 15 - 20 hours a week, and you'll have plenty of studying to do outside of that. Plus, it would be nice to have some time to socialise, relax and enjoy life too!
Alright, onto those high paying jobs, now that we've established that you can work in Canada.
Similar article: Highest paying part-time jobs in the USA for International Students
Highest paying part-time jobs for international students in Canada 2023
For reference, the minimum wage for students in Canada is in and around CA$13 (it changes a little from state to state). As is the case in any country, the most popular part time jobs often pay close to minimum wage, but we've tried to find ones which pay above that.
1. Server / bartender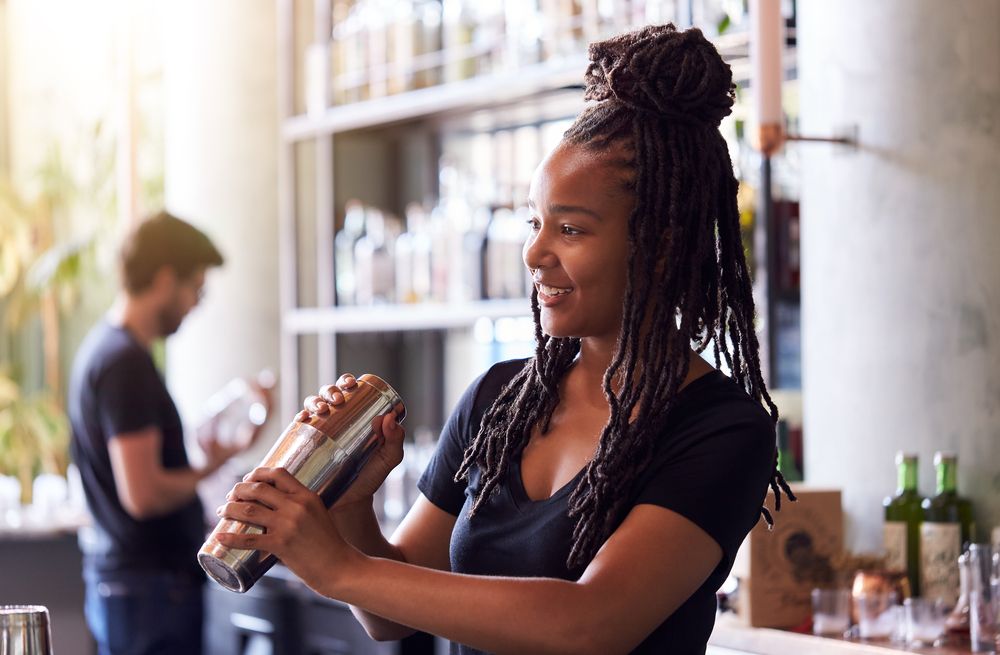 It's not the highest paying job per hour in Canada but remember those tips! In Canada, a 15-20% tip is expected, so tending bar or working as a waiter in a restaurant can be a great job, potentially earning you hundreds (even over a thousand) of dollars a week!
Take it from me, it's a tiring gig, but it's a fun one!
2. Sales assistant
A great job for weekends when town and city centres become filled up with shoppers. Obviously, the pace of the job depends on where you might work, from clothing boutique, to corner shop, to supermarket.
Either way, the pay is steady, and some sales assistants even get small commissions on sales they make!
3. Barista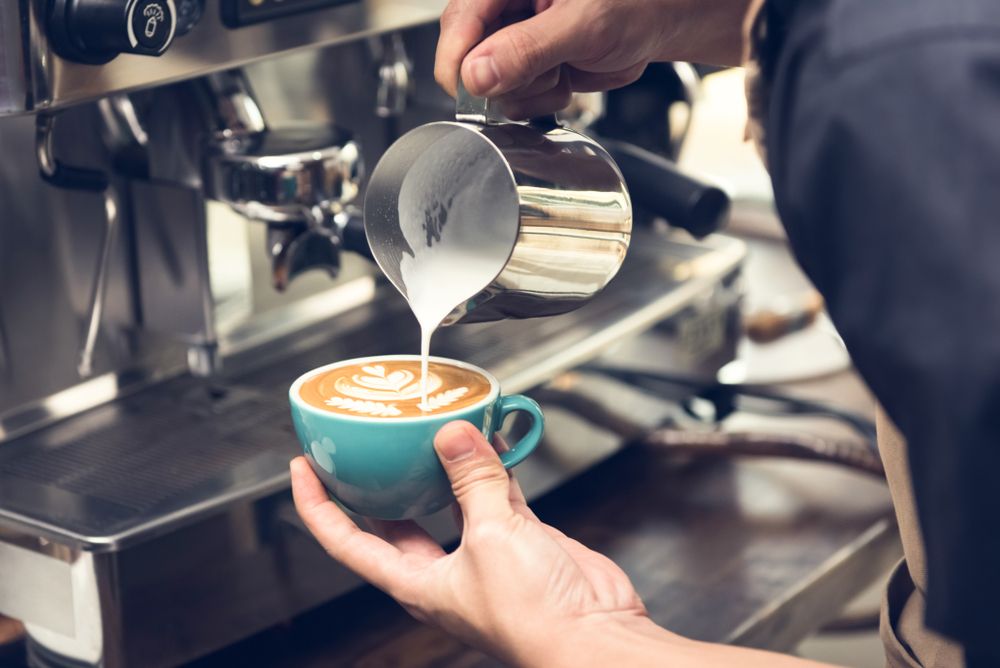 A step above bartending or waiting on the hourly pay scale, but it doesn't come with the same lucrative tips. That said, you'll learn how to make great coffee, it's not the most difficult skill to learn.
And a bonus — work the morning shift and you'll see people literally turn from drowsy zombie to caffeine-charged human over a single drink.
4. Dog walker
This is still my dream job, I think. These days, people are so busy with their lives that they are willing to pay others to take their dog for a walk. Crazy, but crazy good. There are plenty of dog walking businesses you could apply to, or you could work for yourself.
If you choose to do the latter, do bear in mind that if you live in a big city, you might need to apply for a municipal license. That's usually a simple process you can arrange on Google, then it's just a matter of finding customers, rounding up your dogs and hitting the streets!
5. Tutor
Tutor what? Whatever you're good at! Maybe you were good at Math in school, or Science, or you know, any subject. Well, you could apply those skills by working part time with elementary or high school kids in your spare time.
You can charge whatever you want (more or less), but the average tutor in Canada gets about $16 per hour. Granted, you'll have to be resourceful about how you find students, but with the power of social media these days, the odds are in your favour.
6. Ride sharing driver / delivery driver
Driving for the likes of Uber or Lyft has become one of the most popular part time jobs in the world. You can work whenever you like, and the pay is great.
The only issue (apart from potentially rude customers) is that you need a car… So you might want to consider being a bicycle courier instead. Most major cities have bicycle food delivery services — UberEATs for example. The pay is often a few dollars below driving a car (around $17 per hour), but hey, a bicycle is a lot cheaper than a car!
Part time jobs in Canada for international students
| S. No | Job title | Average salary |
| --- | --- | --- |
| 1 | Server / bartender | 13 CAD per hour |
| 2 | Sales assistant | 14 CAD per hour |
| 3 | Barista | 14 CAD per hour |
| 4 | Dog walker | 15 CAD per hour |
| 5 | Tutor | 16 CAD per hour |
| 6 | Ride sharing driver / delivery driver | 19 CAD per hour |
What about Freelancing?
Let's talk about being a freelancer. Many student-help articles tell you that you can make easy money working as a part time freelancer, without mentioning the actual profession. Sometimes they claim that you'll make $30 or more per hour. They're not lying — you can, but it's rare, so they're not quite telling the truth either.
Let's clear a few things up: Freelancers set their own prices depending on their experience, skill etc, but it's up to clients to decide whether or not to hire them. It's tough to get clients, especially as a student, but it's not impossible by any means.
There are plenty of freelancer platforms online which you can register on to try to find jobs, so you won't be lacking in opportunities to try to find work. What we're really trying to say is: if you want to work freelance as an international student, give it a go, but we can't guarantee a steady wage.
If you are considering going for it though, play to your strengths and do something you're already quite good at (or keen to get better at).
Three of the best freelance jobs for international students in Canada are:
Translator

Given that you speak at least two languages, this one could be easy money!

Content writer

Writing words on the internet (like these ones you're reading!). You'll need to be confident in your literary skills though.

Web developer / Designer

This is a specialist one, ideal for computer science or graphic design students. The pay is usually great though!
By the way, did you know that it's possible to study in Canada without IELTS? Just one more reason to start looking for a place to study! Click here to get started, or follow the link below!

Participate in Edvoy's refer & earn. Refer a friend to study abroad with Edvoy and be rewarded with vouchers, scholarships.