Planning the ultimate Halloween party is like a rite of passage.
If you get it right, you'll have serious bragging points for the rest of the year – not to mention a fantastic event and plenty of memories. So it's worth doing well!
But how exactly do you plan the Halloween party to end all Halloween parties? There's not exactly a manual out there for you to study…
Except, now there is! Today, we'll be sharing advice and ideas on how to throw the ultimate Halloween party in 2021 – and every other year after that.
So let's get started and let's get spooky…
Planning the ultimate student Halloween party in 2021
Student Halloween party tips and tricks
Some final frightful thoughts…
Step 1: Get the prep work sorted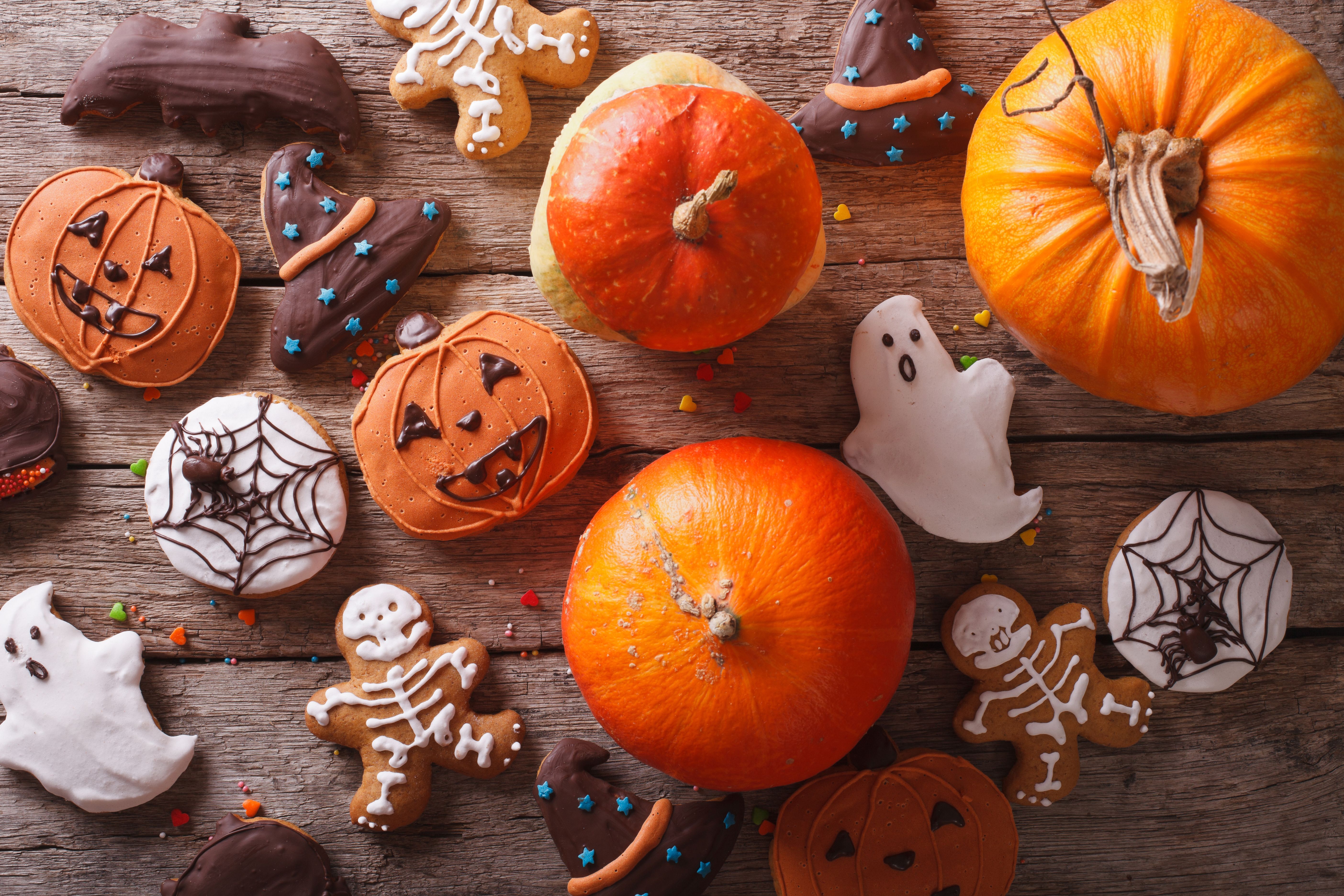 The first thing you'll want to do for the ultimate student Halloween party is get the prep work sorted as soon as possible.
Preparing for a Halloween party involves three essential areas: food and drink, decorations, and costumes. Let's break these down…
Food and drink: You can get creative with Halloween food (think witches' fingers, jelly "blood", wiggly worm pasta!) or just stick with "standard" party fare (i.e. crisps, mini pastries, biscuits, sweets and the like). Drinks are equally important. You'll need a balance of non-alcoholic and alcoholic drinks – but why not have fun with food colourings to give your party that frightful feeling? Green beer or red lemonade anyone?
Decorations: Halloween party ideas for college students often focus on the decorations – and for good reason! Whilst the level of detail will vary according to your preference (either a complete transformation, or just a few cobwebs here and there), setting the scene for a party is essential. If in doubt, more is more when it comes to Halloween décor.
Costumes: Most Halloween parties are costume affairs. It's the one night of the year when pretty much anything goes fashion-wise – so go for it! If you're inviting guests to dress-up, make sure to give them plenty of notice (and even throw in a prize for the best dressed) – so that people have time to put something truly terrifying together!
Step 2: Assign tasks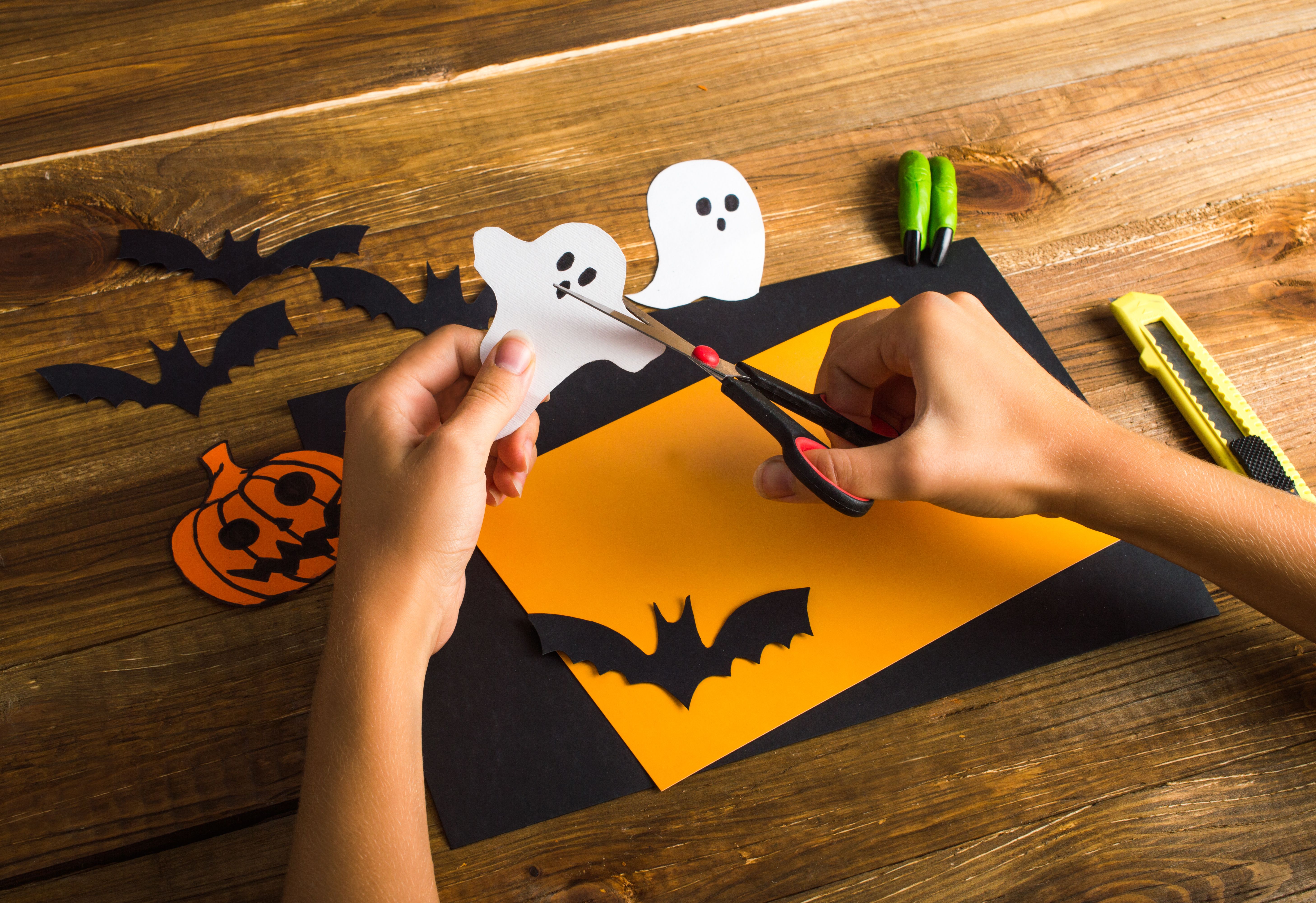 Trying to plan a party by yourself is pretty challenging. Make sure you've got the support of your friends and flatmates, as the best Halloween party ideas for university students come as a result of working together as a team.
Think about your friendship group and their particular set of skills…
For example, if you have someone artistically inclined, they can create some home-made decorations and save a bit of money. If you know someone who can get access to cheap party food (or an amazing baker or barman!), ask if they can be in charge of the food or drink.
The hallmark of a good leader is delegation. You need to make sure you're delegating tasks based on the strengths and weaknesses of the people in your team. A friend that's always late? Maybe best to assign managing invites to someone else… Even something as casual as a Halloween party is a good opportunity to practice leadership skills. You never know when it might come in handy!
Step 3: Halloween party set-up
Doing the prep work for a Halloween party is only half the battle. You also need to make sure you've set up effectively. You'll want to allow yourself a full afternoon to get everything ready, so you're not rushing around and feeling stressed for the party itself.
When creating invites, make sure to assign a specific time for people to arrive. Mid-evening (around 7-8pm) is good, as this will give you the best chance of getting everything ready and prepared.
Make sure to rope-in a friend or two who'll help you set up. Remember the more people who help, the easier it becomes, so you may as well recruit a whole party-planning team!
Student Halloween party tips and tricks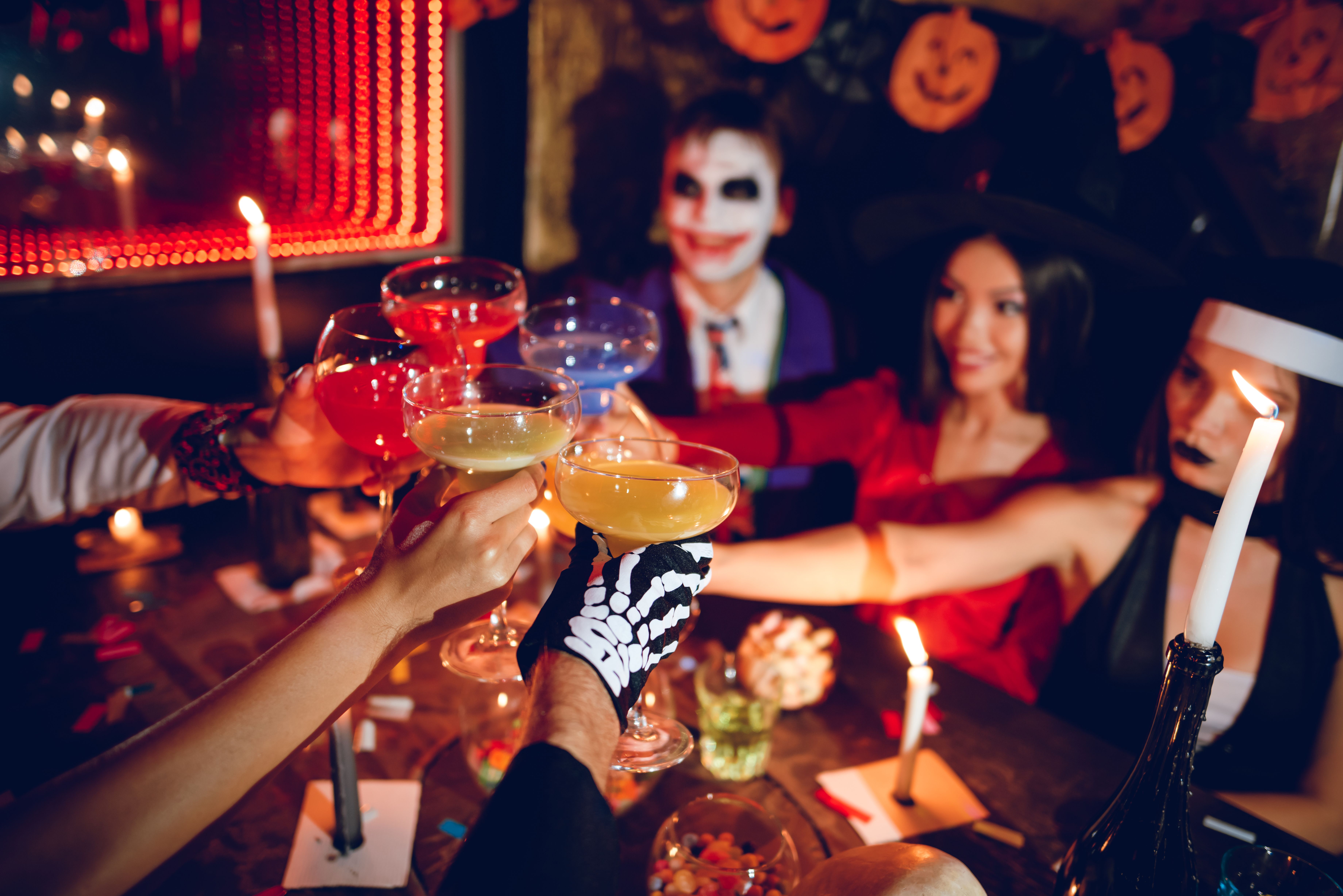 The best Halloween party ideas for college students are those that focus on having fun! Don't worry too much about planning the "perfect" party as it's really all about friends getting together and having a good time… and this will happen naturally, no matter the décor or costume situation.
Having said this, there are a few general tips and tricks to keep in mind…
Remember some people will have dietary requirements, or may not be able to consume certain foods and drinks for religious reasons. Avoid too many snacks with meat or dairy in them, and make sure you've got plenty of options for soft-drinks.
We've got to mention it – but drinking culture is a big one. The basic rules about drinking responsibly and not trying to peer pressure anyone into doing something they don't want to do applies in any social situation, not just Halloween!
If you're planning a house party, having a chill out room can be a great idea. Sensory overload or social anxiety can be problematic for some people at big parties. Having a relaxed space for people to catch their breath and socialise quietly is a win-win for everyone.
If you live in a residential area (or anywhere with accommodation around you), don't let the party drag on for hours into the night! You don't want to get any complaints from frustrated neighbours – so it's worthwhile letting them know in advance and planning a "music-off" time. 
Some final frightful thoughts…
Planning a student Halloween party is definitely an undertaking, but if you can do it right, you'll have something to talk about for the entire year. Everybody remembers a good party with fond memories and everyone wants to have a great time… so don't stress!
With these Halloween party ideas for university students, you'll be off to the best possible start. By taking the time to plan ahead and enlisting the help of friends, you'll reap rewards on the day and enjoy a Halloween party that's scarily good.
For more inspiration and advice on student life, explore the Edvoy blog. From making your CV stand out from the crowd to mental health awareness and preparing for student visa interviews – studying abroad has never been simpler.