To me, one of the best things about travelling is the opportunity to immerse yourself in a new community, being able to learn more about the world, and about people around you.
Unfortunately, travelling for months at a time is not an opportunity all of us have — but if you move to a different country, you have a chance to really get down to business. 
Canada has long welcomed people from across cultures and nationalities. In Toronto alone, more than 140 languages are spoken, and almost 50 percent of the Canadian population was born outside of Canada.
If you're debating between Canada and the USA, don't worry - we've got you covered! Check out  studying in Canada vs the USA.
Known for their warm attitude, Canadians always welcome tidbits from other cultures: think St. Patrick's Day and Labour Day weekend. But make no mistake – while Canadians celebrate Thanksgiving and carve pumpkins, they should not be mistaken for their southern neighbours.
There are also many wonderful Canadian traditions that are unique to the country, as welcoming and cosy as the nation itself.
9 Canadian traditions and celebrations you should know about
Let's look at the 9 top traditions in Canada that are unique to the country.
1. Cottage culture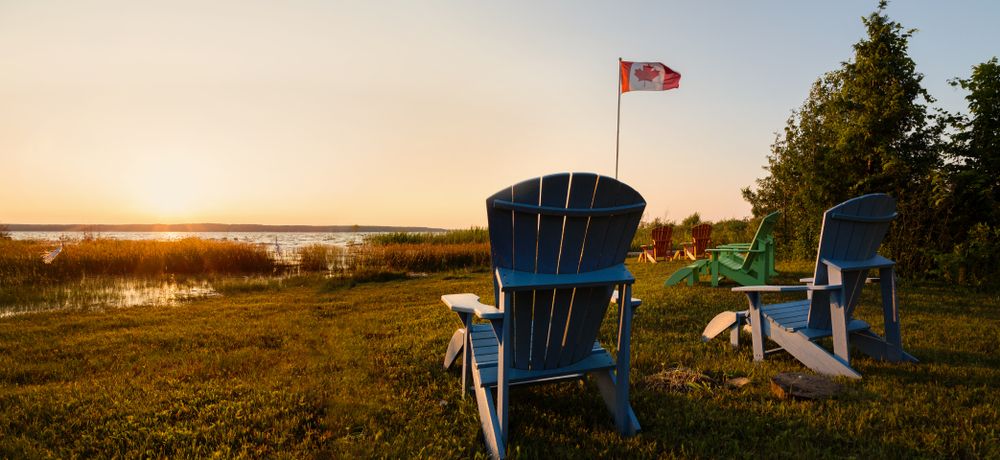 The cottage on the lake, the cabin in the woods — cottage culture is an essential part of the national lore.
When I first moved to Canada, I really didn't understand the significance of spending the weekend "up north," but after almost a decade I do say I miss them terribly.
Particularly in Ontario, the term cottage induces memories of summers spent on lakes, filled with crackling campfires, picturesque sunsets and afternoons full of boat rides and water sports.
There are hamburgers and milkshakes, and spending all day on a lakeside dock listening to music with friends that live around you. Google "Muskoka sunsets" or "Muskoka chairs" and you will get the vibe. 
Cottages are not necessarily a status thing either — sure, there are some Hamptons style cottages in Canada, but for the majority of the country it is an opportunity to leave the business of cities behind and spend some time unwinding.
There are regional words for them as well: in British Columbia, you'll encounter a cabin, French Quebec welcomes you at chalets, English Quebec will have a lake house, parts of Manitoba and North Canada call the log houses camps. 
When I was asking around my friends for the purpose of this article, one of them laughed: "Our holidays are quite honestly surrounded by our cottages. August long weekend is there so we can enjoy the cottages without mosquitos. February Family Day is there so we could go skiing near our cottages. And then there is May 2-4."
2. May 2-4
Pronounced as 'May Two-Four', also known as Victoria Day, it is a public holiday in Canada, celebrated on the last Monday preceding May 25.
Originally there to celebrate Queen Victoria's birthday, it has since been celebrated as the official birthday of Canada's sovereign — but to many Canadians May Two-Four is considered to be the start of summer.
And yes, there is a high chance that you will be heading to cottage country to open up your house for the summer and spend the majority of the weekend sipping cold beverages on a dock. 
3. Canadian Thanksgiving
Another great Canadian tradition is Thanksgiving. Canadians celebrate Thanksgiving on the second Monday of October, which to me personally makes a lot more sense — you have two months to get ready for another Turkey feast.
Canadian Thanksgiving is closely linked to the harvest festival, which is why it takes place in autumn, and is a very relaxed affair. There are no parades or floats, but there is the warmth of your Canadian friends that invited you over to stuff your stomachs with turkey, sweet potatoes and pumpkin pies. 
4. Beaver tails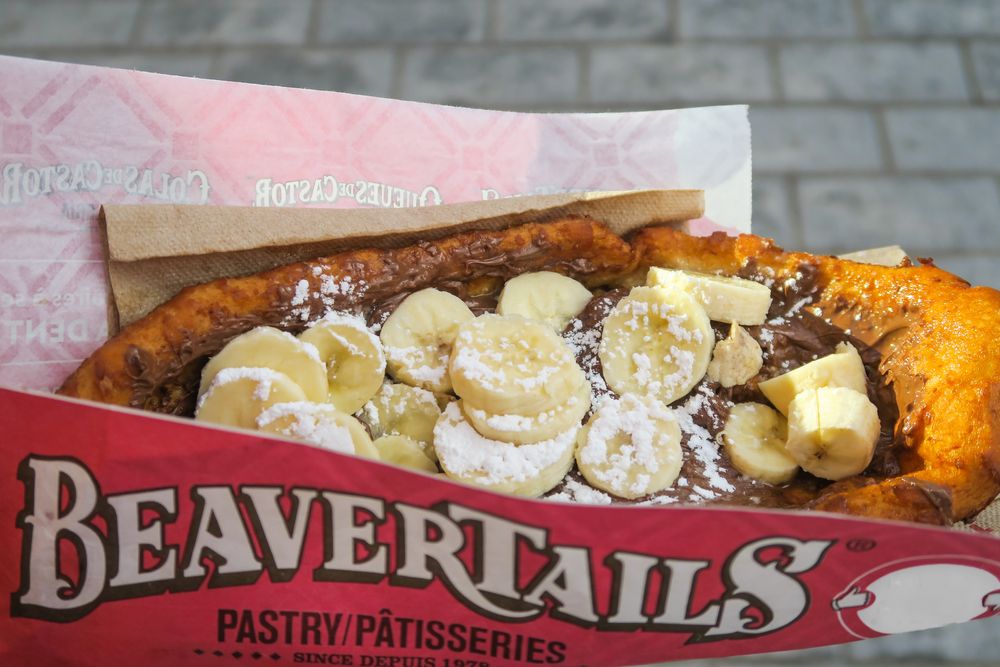 Do not be alarmed — Canadians do not eat tails of actual beavers. In Canada, beaver tails are giant, deep-fried sweet delicacies.
A ball of dough is stretched into a long, flat oval, fried in oil and served in a paper sleeve. If you are a purist, you stick to a mix of sugar and cinnamon to be sprinkled on top, but there are other options like maple cream, cookies or chocolate spread.
It makes for an especially brilliant snack when you have spent the evening on a skating rink or pond. Check out the skating rink Nathan Phillips Square next time you find yourself in Toronto during the cold season. 
5. St Jean Baptiste Day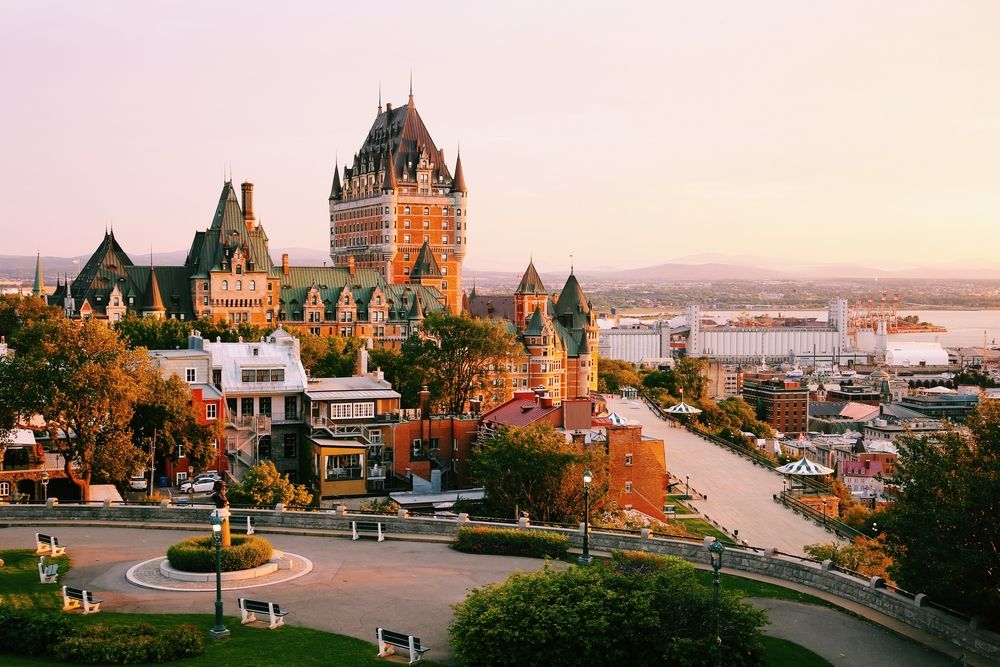 A hugely popular holiday with the Francophone culture, St Jean Baptiste day takes place on June 24 and is known as la Fête nationale du Québec (the National holiday of Quebec).
If you find yourself in Canada's French province, brace yourself for a day of concerts, parades and firework displays. Families get together to have bonfires and barbecues, and Montreal and Quebec City brim with energy and people.
6. St Patrick's Day Parade in Montréal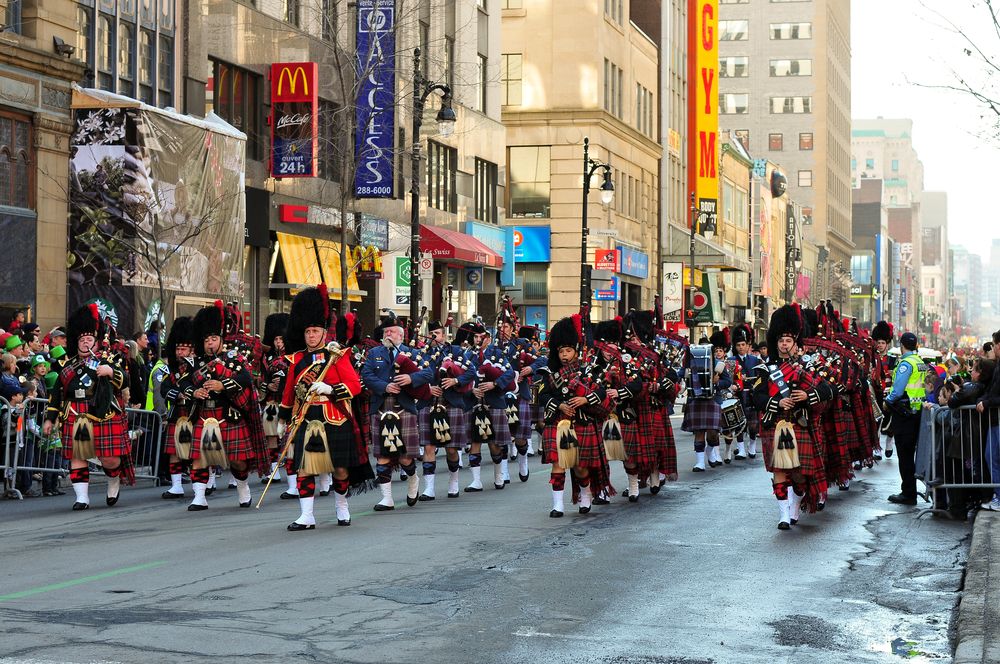 The longest-running parade in Canada (uninterrupted since 1824), St Patrick's Day Parade is one of the best days to find yourself in Montréal.
Depending on the weather (and sometimes you even get T-shirt weather in the city in March), there are crowds anywhere from 250,000 to 700,000, watching hundreds of floats, marching bands and performers stroll down Saint-Catherine Street (one of the city's main arteries). 
7. Bloody Caesar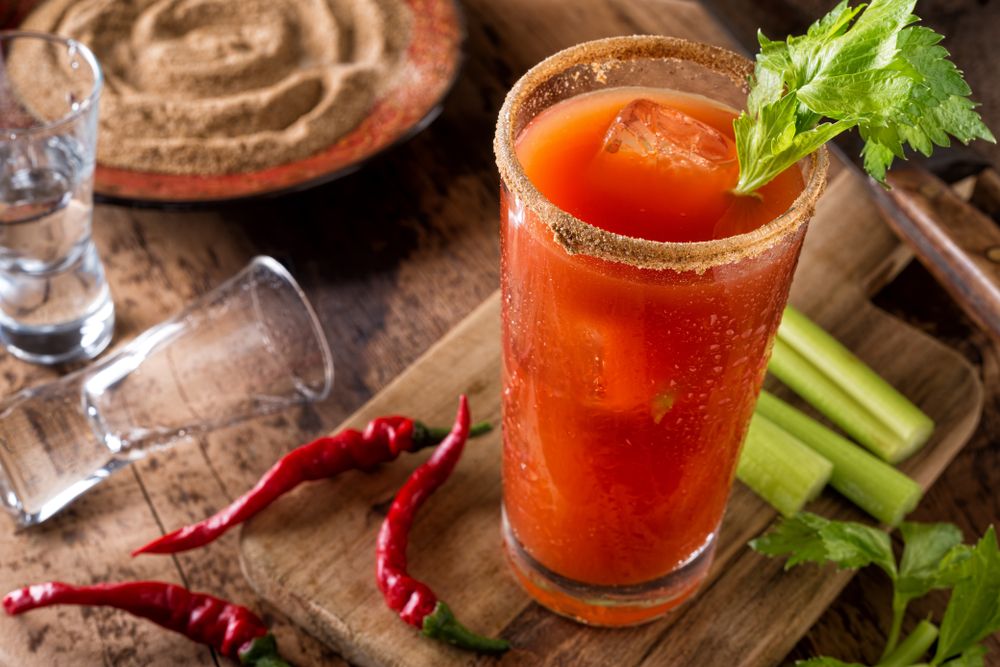 One of the country's most beloved drinks, the Canadian Caesar had to make it on to this list as its own item (I miss it desperately). It makes an appearance at almost every summer party — and while it looks a lot like a Bloody Mary, it is hundred times better than its American cousin.
Instead of mixing your cocktail with tomato juice, Canadians use Clamato juice — a mixture of clam and tomato juices — and although it sounds weird, I promise you my life has been separated into BC and AC: before Caesar and after Caesar.
Some other traditions that have to be mentioned include, but are not limited to: poutine, tire d'érable, apple picking, Pride and Canadian National Exhibition.
8. Halloween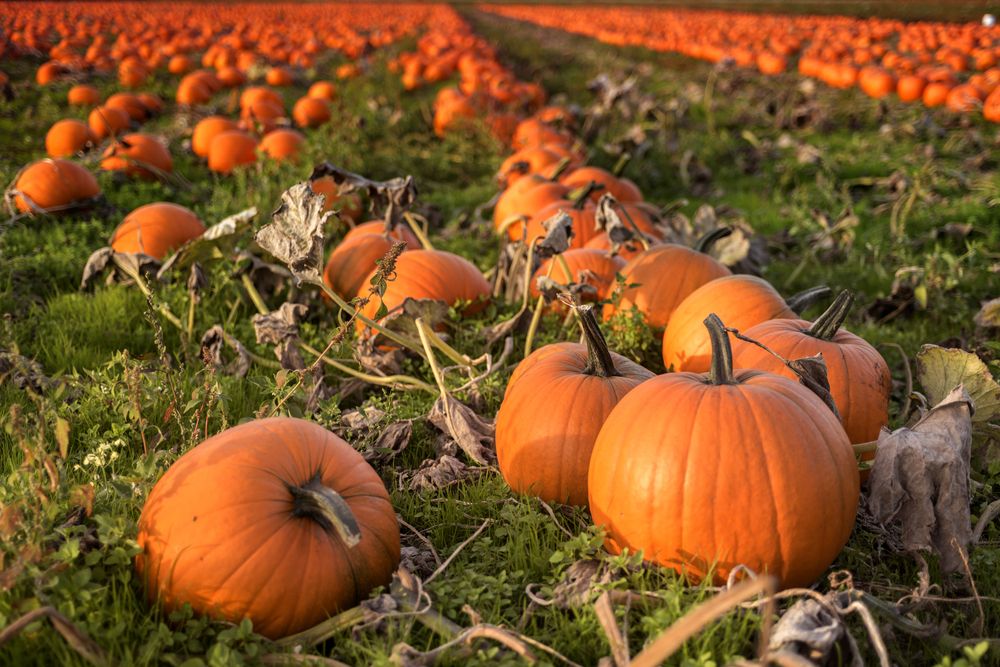 Halloween is one of the most important and exciting times of the Canadian year. People around the world celebrate this harvest festival, and it's an equally big deal in Canada. It is thought to be worth over a billion Canadian dollars a year!
In the city of Vancouver, residents set off fireworks to celebrate from their back gardens as it is the only holiday they can legally do so. They must get permits however, and must be over the legal age to buy fireworks, which is 19. The city can get very loud on the night of Halloween!
9. Calgary Stampede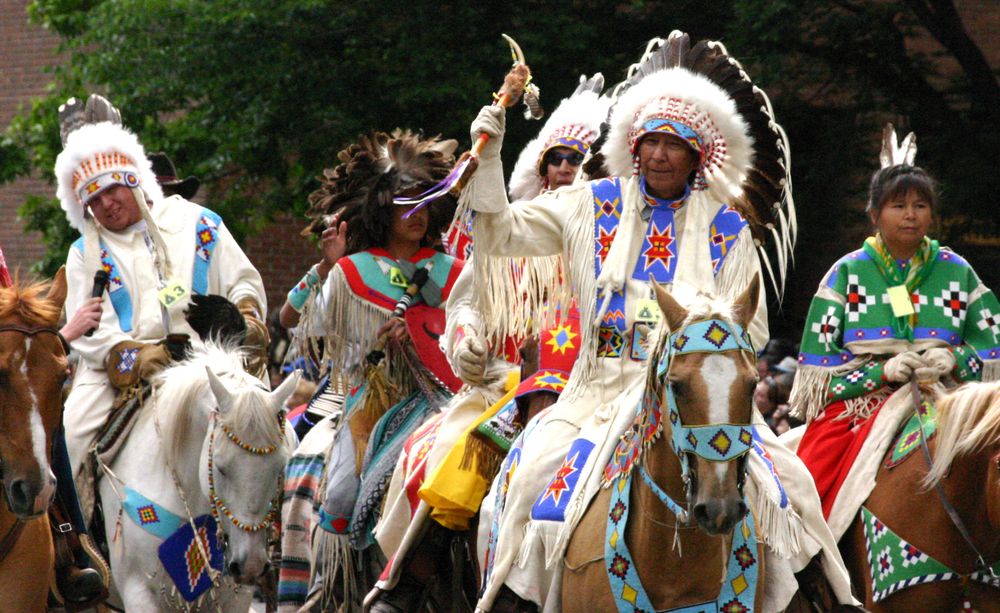 The Calgary Stampede happens each year in July in Calgary, Alberta. It's known as the 'Greatest Outdoor Show on Earth' and involves concerts, rodeos, carnival rides, exhibitions, parades and agricultural competitions. 
It's core objective is to "preserve and celebrate western heritage, culture and community spirit". The Stampede is one of Canada's biggest traditions, as over one million people from around the world visit every year.
The festival is at the heart of Canadian culture, bringing the old with the new and celebrating all that's great about Canadian traditions.
Interested in studying abroad? Explore Edvoy and make your study abroad dreams come true!
Participate in Edvoy's refer & earn. Refer a friend to study abroad with Edvoy and be rewarded with vouchers, scholarships.