If we were to sum this entire article into a single sentence, it would read like this, "New Zealand is a spellbindingly beautiful country, filled with friendly and welcoming people, and world class universities." That's it in a nutshell really, but New Zealand deserves a lot more depth and detail than that. 
And since Edvoy has announced new partnerships with two leading universities in New Zealand; Victoria University of Wellington and the University of Waikato, we'll happily go into a great deal more detail. 
Why study in New Zealand for international students
Here are six reasons to study in New Zealand.
*A word on Covid-19 and studying abroad in New Zealand: 
At the time of writing, New Zealand's borders are open to New Zealand citizens and permanent residents only. It's with good reason too, as the country has had just over 2,000 positive Covid-19 cases — essentially, it's a covid-free country. However, as we move through 2021 and into 2022, it's expected that the borders will reopen safely, and prospective students will be able to apply for student visas. 
1. A world class education
Every single university in New Zealand is included in the QS World Rankings. Every. Single. One of them. 
As a country, New Zealand has spent the recent past pouring resources into their education system, using a similar but equally accredited system to the British one, and it's already begun to pay off:
The University of Auckland is ranked in the QS world top 100, the Victoria University of Wellington is in the top 1% across 19 different subject areas, while the University of Waikato in Hamilton is ranked 72nd in the world, and number 1 in New Zealand for its research impact and quality. 
As well as the great quality education, New Zealand's universities are also internationally diverse, with over 30,000 international students learning across the country in 2018. Indeed, a significant 20% of students at the Victoria University of Wellington come from outside the country. 
Then there's the support network for international students. Given the financial value that international students have for New Zealand's universities, they've ensured that the student experience is as seamless and hass-free as possible by building a strong and caring student welfare system. 
2. Lower tuition fees & lots of scholarships
While New Zealand's education system is based heavily on the British one, it comes at a lower cost. Tuition fees for a year tend to cost around NZ$20,000, or just under £10,000. That should leave you with a little more money to have fun with! 
On top of the lower tuition costs, there are also lots of options available for scholarships to help fund your studies. It takes a bit of digging and investigating to find one to which you could apply, but we'd recommend starting by checking out the websites of whichever university you're keen on applying to. Or better yet, just send them an email and ask. 
3. Natural beauty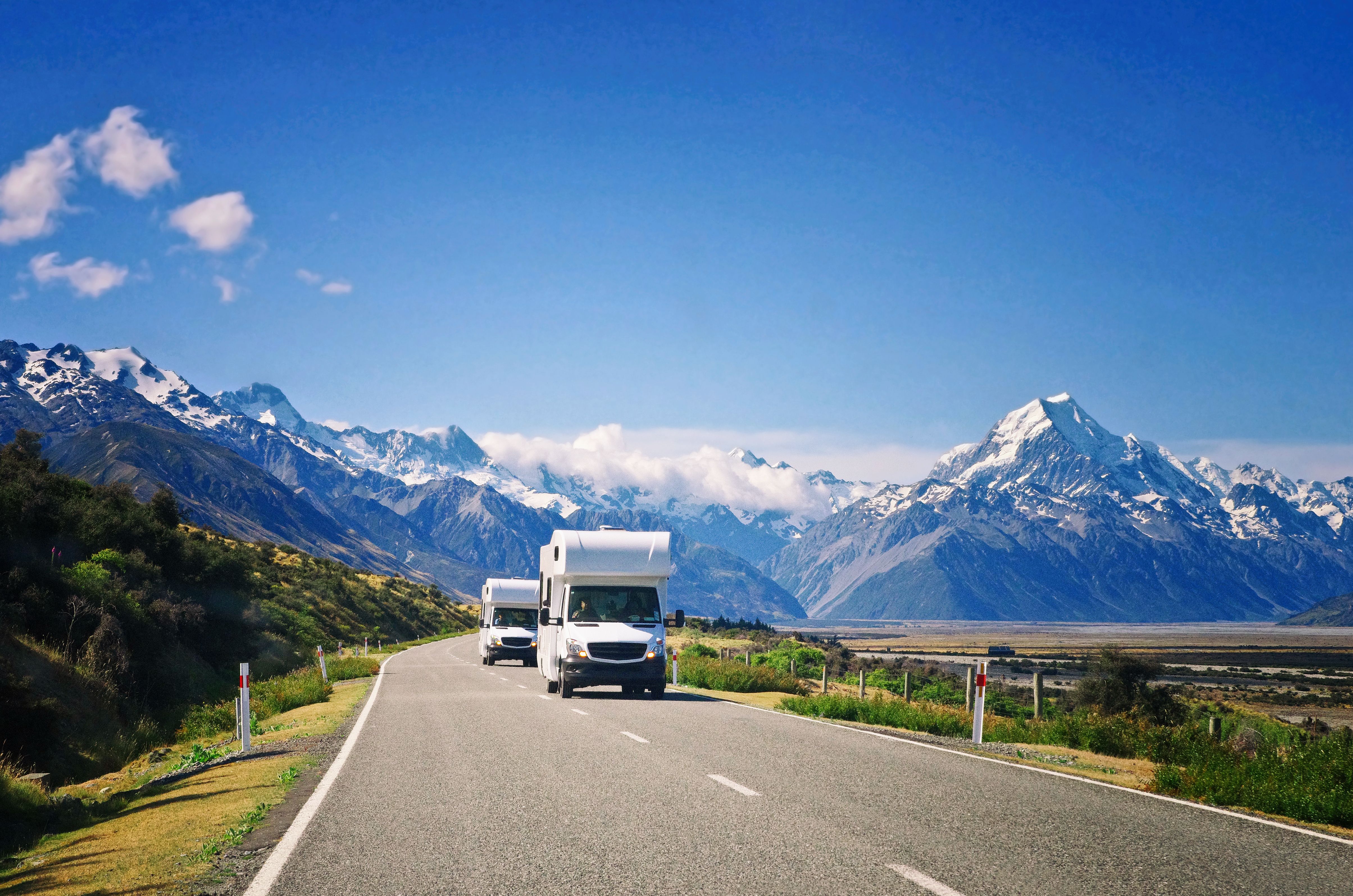 Now we're getting into the really fun stuff. New Zealand is simply one of the world's most celebrated countries in terms of natural beauty. It was famously used as the shooting location for the Lord of The Rings films series, so dramatic are its open spaces and rugged countryside. It's got snow as well as sunshine, a beautiful coastline, epic mountain ranges and rolling vineyards. Indeed, a stay in New Zealand isn't considered complete until you've taken a road trip through these incredible landscapes in a camper van!
Essentially, it's a perfect place to live a healthy, active lifestyle in the outdoors, while the major cities and towns are cool, hip and contemporary. 
4. A fantastic culture
New Zealand has a rich cultural heritage, a meeting point of British influenced Western ways and traditional culture of the indigenous Māori people, who have their own language and mythology. In New Zealand today, you'll often see Māori culture presented in arts, crafts, as well cooking.  
On another cultural note, sport is a serious business in New Zealand. Cricket is exceedingly popular, but it's in rugby where they really shine. And one other place you're sure to see the ways of the Māori is in the famous Haka— the ceremonial dance performed by the national rugby team to intimidate the opposition.  The national team, known as "The All Blacks" is the pride of New Zealand as, despite the population of under 5 million people, they're considered the greatest rugby nation on earth. 
5. A warm welcome & a safe experience
But don't let the Haka intimidate you (unless you're planning to rugby tackle someone). New Zealanders, or Kiwis, are known as some of the coolest, most laid-back and friendly people on the planet. In fact, a 2015 survey by New Zealand's immigration department revealed that a huge 90% of foreigners in the country considered the people to be very friendly, and highlighted this as a major reason for settling in easily. 
Not only are the people friendly, there's also an extremely low rate of crime in New Zealand. The 2018 global index ranked it as the second-safest country in the whole world. Oh and in case you're wondering, Iceland came first. 
6. Work while you study (and after)
This is a huge advantage! While a lot of countries don't allow you to take up part time work while on a student visa, New Zealand does. Sure, you may not want to (or have to) work while studying, but for those of you that do want to earn a little extra spending money, you're free to do so. 
As well as being allowed to work while at university, you can also stay and work for a full year after graduating. On top of this, if the job you're doing is relevant to your degree, you'll be allowed to stay for two years after graduating, after which you'll be able to apply for permanent residency. Who knows, perhaps your university stint in New Zealand could turn into a career stint! 
If you'd like to learn more about studying abroad and choosing the right university for you, check out our quick guide here. Better yet, get started with our handy search function here.