How to search for university tuition fees through Edvoy 
Updated on:
Sep 21, 2023
Get your questions answered. Book a free session with our study abroad experts!
Learn to search for university tuition fees to study abroad using Edvoy.
The tuition fee for international students falls into a huge range because of a variety of factors, including your choice of course, university and country. This article will help you understand the factors and find out the average tuition fee in different parts of the UK.
In this article:
Factors that determine the rate of tuition
Location
The overall cost of studying abroad, including the tuition fee and the cost of living, varies a lot based on location. Universities in cities like London and New York have a much higher tuition fee than universities in more remote areas.
University
All universities do not follow the same fee structure for the same courses. Universities can change their fees. This is why many universities with good reputation have higher tuition fees than their average counterparts.
Subject area
Different subjects have different teaching requirements. For instance, technical subjects like engineering and medicine require expensive equipment and labs. Universities need money to maintain the labs, and that is reflected in the tuition fee. Typically, technical courses have higher tuition fees than courses in arts and humanities.
Level of study
Your level of study will determine the length of your course. Undergraduate courses are three to four years long, whereas postgraduate courses are typically one or two years long. So, undergraduate courses are more expensive than postgraduate courses. You can also save money by choosing an integrated master's degree that combines an undergraduate with a postgraduate.
How can I check the tuition fees of courses through Edvoy?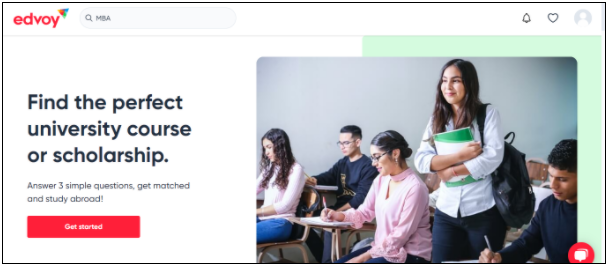 The search result will have a list of courses along with their tuition fee and other basic details. You can click on a course for more information about it.