When you want to learn English abroad, the UK should be among your top choices. 
Home to hundreds of fantastic language schools, both offer a range of options and experiences.
Whether you want to learn English at a residential school over the course of a summer, or you want to spend a year preparing for university, there's something for everyone.
Most people search for an English language school in London, but there are so many other places to choose from.
In this list of top 10 language schools, we share schools located across the UK that the British Council has recognised for their excellence (as published by El Gazette), including one more school that we felt was worthy of a special mention.
So, let's dive in.
Read on to find out the ten best language schools in England.
1. LSI Portsmouth
LSI Portsmouth specialises in teaching English language to adults (18+). 
It's a large school that has over 55 classrooms across 8 floors, offering general English, IELTS and Cambridge exam preparation, professional and business English, as well as university pre-sessional courses.
With courses that require a commitment of 22.5 hours a week, it offers some of the most intensive courses we've seen. 
The maximum class size is 12, which means teachers can pay closer attention to your learning and are able to tailor lessons to your strengths and weaknesses.
The school is in the city of Portsmouth, right by the seaside and in the heart of the university area, giving its learners the opportunity to mix and mingle with local students and experience student life. 
2. Wimbledon School of English
At 55 years old, Wimbledon School of English is one of the oldest English language schools in England.
It offers a wide variety of English courses for anyone over the age of 16, including general English, English for academic purposes, legal English, medical English, business English and more.
Personalised study plans for each of its students allow teachers to home in on areas that require improvement, and its online learning course gives students outside of London the chance study English with them too.
Located in a vibrant part of London, its fantastic facilities include a multimedia study centre, a beautiful garden and a common room that encourages a supportive environment where students can get to know each other.
3. Summer Boarding Courses
Summer Boarding Courses is a multi-campus residential summer school for 8 to 17 year-olds.
Its most prestigious summer school locations include the famous Eton College and two Oxford University colleges. 
It has welcomed young people from 139 countries around the world and is committed to helping learners develop the English language skills they need to improve their grades or to prepare for university or international school.
All students are provided with accommodation, and you can expect an exciting social programme alongside your classes.
4. The English Language Centre (ELC) Bristol
The English Language Centre Bristol is a family-run language school that offers general English and examination preparation courses for students aged 16 and over.
Split across two historic buildings, one of its campuses is extremely close to the University Students' Union, which makes socialising easy and convenient. 
Twenty-one hours of class time a week, daily homework, and guided e-learning make for intensive courses that put the student at the centre of the curriculum.
Every week, they offer optional activities to help you further develop your language skills. With a Conversation Club, Job Club, Friday Film Club and choir, there's something for everyone.
5. Bell International, Cambridge
Bell International is one of the most popular language schools in the UK. 
It's been running for over 60 years and has campuses all over the UK, but it's the Cambridge school that has received glowing reports from the British Council. 
It offers English courses for young learners (aged 7+) and adults, including effective English, Cambridge and IELTS exam preparation and university pathway programmes to help prepare students for undergraduate and postgraduate study in the United Kingdom.  
Bell International follows The Bell Way teaching approach, which was shaped by a University of Cambridge professor and named after Founder Frank Bell, who was also a Cambridge graduate.
With the beautiful city of Cambridge as your backdrop, it's hard not to feel inspired to learn.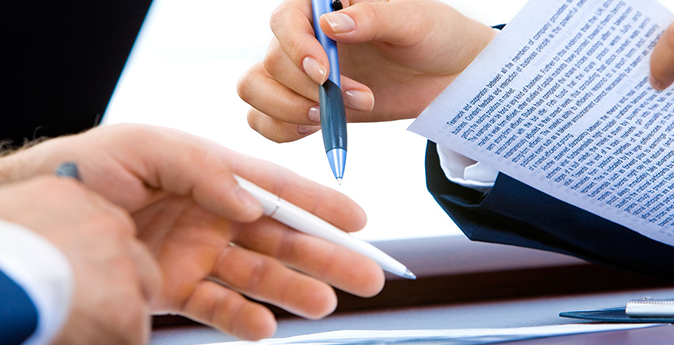 6. Discovery Summer, London
Discovery Summer London offers short, intensive residential summer courses in eight centres around the UK. 
It's unique because it also provides day courses for the whole family, which means Mum, Dad and siblings can learn English together in a fun setting. 
The courses offered here include general English, pre-university courses and a sports and tech academy. 
It aims to "combine learning with a great British experience", and with students returning year after year (some have attended the school 10 years in a row), it's clear the school creates a great environment for students.
They even provide English Student Hosts who join the programme for two weeks so that students have the opportunity to practise conversational English and to make friends with Brits their age.
7. English in Chester
English in Chester prides itself on providing excellent courses at reasonable prices. 
As well as offering general English for students aged over 16, intensive courses for students aged over 25, summer courses for teenagers between 13-16, and IELTS preparation courses, the school also has a quality social programme that sees students travelling to nearby cities like Manchester and Liverpool.
The school even helps to arrange accommodation in homestays, self-catering residences or hotels, making life that little bit easier for you. 
8. New College Group
New College Group is one of the most popular language schools in England.
New College Group (NCG) - a warm and welcoming language school that teaches specialist courses like medical English, English for finance, and English for marketing, as well as general and IELTS English too.
The school describes itself as "one big family," and with its fun and busy social programme, it's easy to understand why.
Students are encouraged to socialise with one another and to practice their English in social settings outside the classroom. Their easy-going relationship with teachers makes learning English less intimidating and more enjoyable.
New College Group also has schools in Ireland, Dublin, so if you'd prefer to study at a language school in Dublin, NCG could be a great option.   
9. Lake School of English, Oxford
The Lake School of English is located in the famous and historic city of Oxford. 
A language school for learners aged 16 plus, its focus is to provide students with tailored support so they can develop their confidence under the watchful eye of highly qualified and experienced teachers.
From their very first day, students receive free access to the school's e-Learning Centre for an entire year so they can continue their studies at home and once they've finished the course.
With regular weekend excursions and cultural activities every week, students are given plenty of opportunity to practice their English skills in a social setting.  
10. The University of Manchester Language Centre
The University of Manchester is one of the UK's top universities, and luckily for English learners, they have a Language Centre dedicated to teaching English.
This school offers a range of English language classes that help students prepare for undergraduate and postgraduate study in either the UK or other English-speaking countries. 
Students study for up to 24 hours each week, and classes are limited to just 16 students. 
The university also offers a summer course that combines English language learning, British culture and social activities. 
If Language and Culture through Film sounds appealing, one of these innovative courses may be for you.
Are you ready to start your academic journey in the UK or Ireland? Contact our admissions office so we can help find the perfect language school for you.